This is a original Suzuki Swift 1.3 Gti 1994 model ( later version )
Currently Listed on Ebay item no : 250551048135 at :
http://cgi.ebay.co.uk/ws/eBayISAPI.dll?ViewItem&item=250551048135





This car has been parked in my drive for the last 4 years and is original and complete with.
* Original Black Metal Alloy Wheels and Low Profile Tyres
* Original Sports Seats 'Recaro Like' in front
* Colour Coded Original Suzuki Matching Black Bodykit
* Clifford Alarm System
* Kenwood 6 CD Head Unit & Boot Changer
* MDF rear shelf (still have original plastic shelf)
* Electric front windows
* Wired for AMP
Please note car has not been driven for few years and the buyer will need to be aware of the following:
No Current Road Tax
No Current MOT
No Battery on Vehicle
Some of the Tyres need inflating/replacing
Car had a new exhaust fitted in 2004 an was parked shortly after, but was never sealed on manifold.
This car has done over 100k milaege
Besides these points this is a truly great car, the swift GTi was great to drive with brilliant handling and so light weight they nicknamed it the 'pocket rocket' in Japan.
Any questions just skype me skype id : russell.lavington or sms me for quick response at : 07956 569765
Buyer to arrange pickup from Hayes, Middlesex UB4 post code
I just checked and it comes with Full Tank of Fuel worth £40.00 what a bargain !!
** UPDATE 14-Dec-09**
Answers to common questions:
1) Why has this car been off road for 4 years?
This car went to my partner to use, that is until she was offered another car at a givewaway price, an so she parked it up in the yard an thats where its been until now.
That battery was disconnected few years ago (because alarm kept going off) and later thrown away , it was always our intention to get it on the road again , but we left it SORN until now.
2) Have I tried starting it / will it start?
No I have not tried starting it and I dont know if it will start, before it got parked the car was in full working order. But seeing as it has been a few years it may/may not start.
3) Can I drive it away?
No you will need to trailer it
4) What will I take for it ?
Make a offer if your lucky I might accept it .
5) Is there a service history with the car?
The car has been serviced by non-suzuki garage every 5,000 miles since purchase in 1997, I often would get new pads & discs an have brakes serviced up.
I have some paperwork with the car but no FSSH
6) Is the car rusty?
No , this is the later model that had the better bodywork, it was the early ones that would really rust badly, this one still looks good.
7) Are you looking to break it?
No, I want to sell it for cash
Why dont you break it an get more cash?
I don't have time for that , I just want a straight sale for cash , of course if you buy you are welcome to all the profits you can get for breaking the car.
9) Can I come an view? , when is best time?
Sundays
10) Will you take £250 for it ?
No, please dont make me cheeky offers , they will be automatically declined. The alloy wheels alone are worth over £200 to replace as it stands it is fantastic value.
11) Do you have V5 Logbook with the car?
Yes, along with additional paperwork
12) Do you have any more photos of the car?
Yes, I have added 5 additional photos , and made supersize listing , so you can zoom an have a closer look at the vehicle from the photos.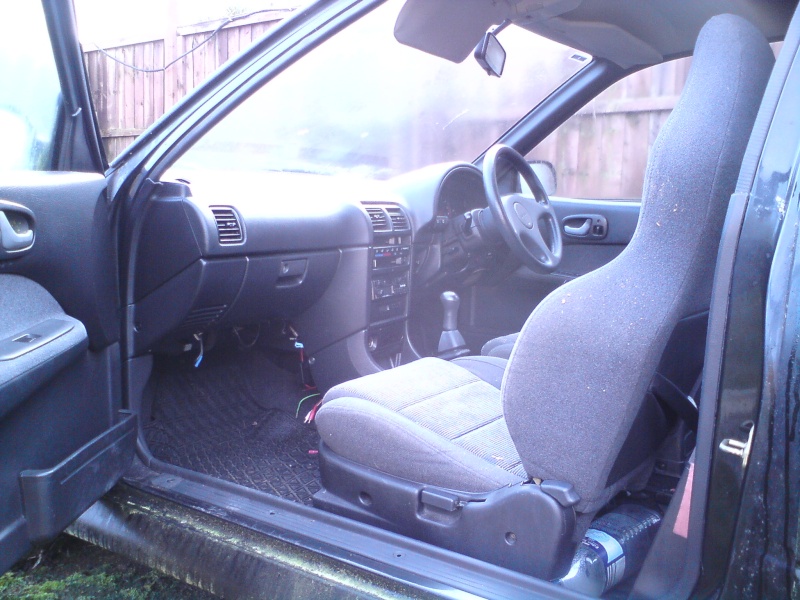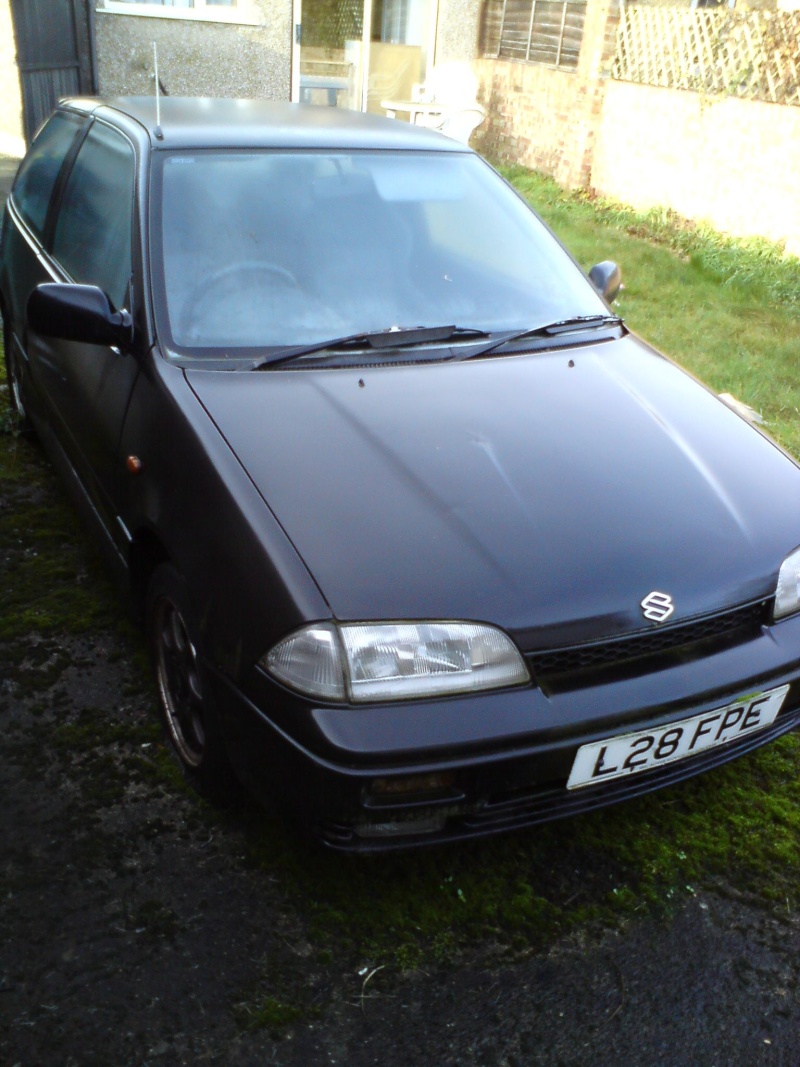 I am looking for £597.00 offers considered. email
swiftgti@russlabon.com
or Call 07956 569765/ 0203 370 2179

russ023




Posts

: 2


Join date

: 2009-12-19



how much you want for just the rim? if you dont mind selling separate..

strider




Posts

: 117


Join date

: 2009-04-08



Hi do you still have the car?

AlexGTIFleming




Posts

: 21


Join date

: 2010-07-09


Location

: Hay-on-Wye

Character sheet
first car: Swift GTI


IT WENT ALMOST AS FAST AS IT DROVE

russ023




Posts

: 2


Join date

: 2009-12-19



yeh this is Rushy's car now, she's a gem! got suzuki 14" 3spokes and tintd windows, slammd on my old koni's and will soon hav my old janspeed system on it!

tom.swift.gti




Posts

: 50


Join date

: 2009-06-02


Age

: 31


Location

: Hay-on-wye

Character sheet
first car: swift gs se



AlexGTIFleming




Posts

: 21


Join date

: 2010-07-09


Location

: Hay-on-Wye

Character sheet
first car: Swift GTI


Will b scrapped in next few days, in 1 hell of a state now!

tom.swift.gti




Posts

: 50


Join date

: 2009-06-02


Age

: 31


Location

: Hay-on-wye

Character sheet
first car: swift gs se


Yeah its a shame, could of been a complete minter

AlexGTIFleming




Posts

: 21


Join date

: 2010-07-09


Location

: Hay-on-Wye

Character sheet
first car: Swift GTI


is the whole car getting scrapped or has it been stripped


Almondo74




Posts

: 958


Join date

: 2009-07-25


Age

: 31


Location

: Cornwall

Character sheet
first car: Swift GL


Its been strippes abit it looks like but the front ends completely fucked. Best off talking to the other boy that commented, tom smith as hes good friends with the owner

AlexGTIFleming




Posts

: 21


Join date

: 2010-07-09


Location

: Hay-on-Wye

Character sheet
first car: Swift GTI


Similar topics
---
Permissions in this forum:
You
cannot
reply to topics in this forum